Every piece of vampire fiction since 2008 and the emergence of a certain book has caused the same carbon copy of every plot to exist in the same way. A handsome "high school" vampire falls in love with an average sad girl who will later entangle into a love triangle. This is no shade to any authors because this gave my preteen years so much excitement to gush over these stories with my friends. The annoyance of this to me and the apparent number of people who are sick of it could be summed up in one word: consistency. After this has been repeated so many times, overkill is the only word I can think of. By the end of a trend when people jump on the bandwagon it results in repetitiveness and lazy writing.
It also destroyed the idea of monster stories, they're no longer a homage to terror. Now, if these monsters were not sexy or a romantic interest then they are reduced to a mindless one dimensional villain. So when did monster stories not become scary, when was it better to be the monsters we once feared?
Therefore in preparation to me wanting to write a vampire fiction which I want to read, here are plot devices I wish to no longer see in vampire fiction:
Issue #1: They only attend high school:
Before anyone @s me, I know exactly why they take place in high schools; it is aimed at kids these age however it makes no sense. If you were 100+ there is no way anyone would want to redo high school over and over. The first time was bad enough, I imagine the tenth just gets even more tedious. There's nothing knew to learn and you are spending time around people who are in a completely different place. They are too much of your junior who have high school problems which you can't relate to. As someone in my 20's I find my teenage problems trivial, so someone living for at least a century must find it grating. You are so out of touch and honestly it will make you hate yourself an humanity even more.
I'm not even going to delve into how predatory it is to be involved romantically with someone 90 years your junior, especially when they are not even adults.
Issue #2: Love overcomes everything with no struggle:
The male vampire in his natural habitat is a soulless cold killing machine but quickly switches to a big cheesy fluff-ball with no development simply with the love of a good woman. Cute, right? WRONG . Let us not forget the endless killing these beings have done and pain they have caused to mostly innocent people but we feel sympathy for them and root for them because they are in love. They are not good people still, there is no guilt and no struggle. This gives two additional points which are wrong with this. Firstly, the time scale, they haven't known each other for long at all but are willing to risk it all. Secondly, is the ill writing of the woman, who is portrayed as so bland and void of nay personality, an object created purely to with the sole purpose to fall in love with him, which eliminates the anticipation if they are going to be together.
Issue #3: The absence of any weaknesses:
The general tropes for all vampires have gone and they have quickie solutions as to why they are seemingly indestructible. Some of the older tropes were pretty cheesy, let us not lie to each other, the most iconic and hilarious being garlic or sleeping in a coffin. There's no reason for this besides aesthetic. but there seems to be no real threat if vampires lived among us because sunlight doesn't hurt them and holy water is a myth. They aren't creatures of the night or eternally damned because humanising them is important.
Issue #4: The sudden appearance of every other mythical creature:
It tends to be predominantly werewolves and then this results in a rivalry between them which often times develops into a frenemy relationship. This isn't limited to werewolves, there are witches, doppelgangers, and mixes of all of these, the inter-species breeding is something else as well. One can apparently not exist without the other and it often distracts from the main issues. It gets a bit tedious and ineffective having undeveloped characters of different creatures and heavily rely on gang wars for no reason, the overkill is real.
Issue #5: Immortality is always deemed as a good thing:
I have never been able to relate to this. They always think of immortal life as a goal, they believe in souls and know they are damned but every lead human is fine with this. Immortality would mean watching your loved one die and not seeing them because they will see you do not age. The main characters often times do not have terrible home lives and a loving family but are willing to give it up easily. I am not going into detail about the idea of living forever because it sounds depressing. There will be a point where you are content for it to end. Also the idea of actually living as a vampire doesn't sound great; no taste of food, having to drink blood, fighting this and then hurting people.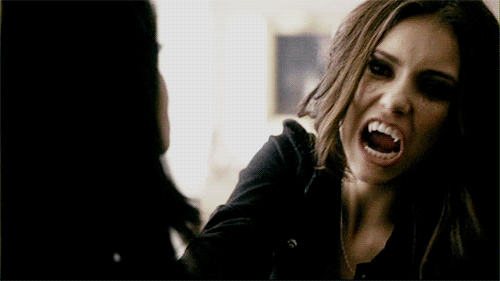 Issue #6: Family is of the utmost un-importance:
Aside from the person they are going to fall in love with, everyone else in their life is irrelevant. I would get it more if they had a terrible home life, no aspirations and future, which meant vampirism is the best option but that is hardly ever the case. The main characters usually have pretty good home lives and if not they have other things going for them. Family hardly ever makes an impact on their decision and I find that hard to understand and believe.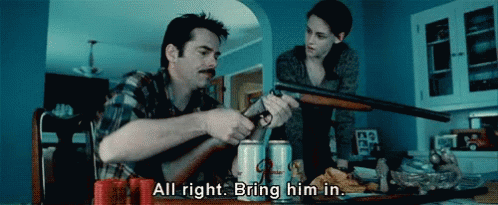 Issue #7: BEING SEXY!
They are always the best looking in the room, stand out good looks, models. The talk of the town. Is there a requirement that you have to be a certain level of attractive before you can be turned or does turning make your bone structure reconstruct itself and become automatically thin? They never talk about them being average let alone plain. But seriously if I saw someone pale, translucent almost, and thin, never fluctuating in weight, I would think they were sickly. Especially if people hardly see them eat, or function as a normal person. But hey, sex sells.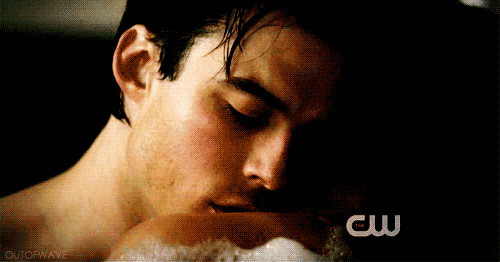 (Of course, I am putting in a gratuitous shower scene as the last image.)